Trump's campaign stoked fears about economic change. His energy policy could deliver a trillion-dollar payoff for America—if only he'd recognize the positive changes sweeping the sector.
Donald Trump forged an unlikely path to the White House by targeting the fears of Americans who feel left out of the global economy.
Trump's brand of economic populism is rooted in the belief that the U.S. is in decline — that a caustic mix of immigration, loss of industry, stagnant wages and rapid technological change have created fewer opportunities for American workers.
Trump seiz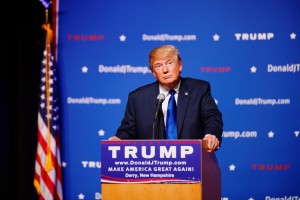 ed on this angst in the energy sector, where coal workers have been hit hard by declining demand for the resource and increased mechanization in mining. From 2010 to 2015, America lost 25,000 jobs in the coal mining sector. That decline started decades ago.
Similarly, tens of thousands of jobs have been lost in oil and gas extraction since 2014, after global oil prices crashed and drilling activity slowed.
Trump has called these market-driven changes a "war on the American worker" and has promised to "unleash an energy revolution that will bring vast new wealth to our country."
But an energy revolution is already underway in the country. It is clean. It is cutting-edge. And it is creating vast new opportunities for jobs and wealth creation.
The advanced energy market — which includes renewable energy, building efficiency, electric vehicles, energy storage and cleantech manufacturing — is worth $200 billion in the United States. That's worth more than the pharmaceutical industry, and almost worth as much as the consumer electronics industry, according to Advanced Energy Economy.
There are now almost 210,000 Americans employed in the solar industry. That's a doubling over 2010 figures. The solar industry alone has created one out of every 80 jobs in the U.S. since America emerged from recession in 2009. In the next four years, there could be more than 420,000 people working in the sector, according to the national solar jobs census.